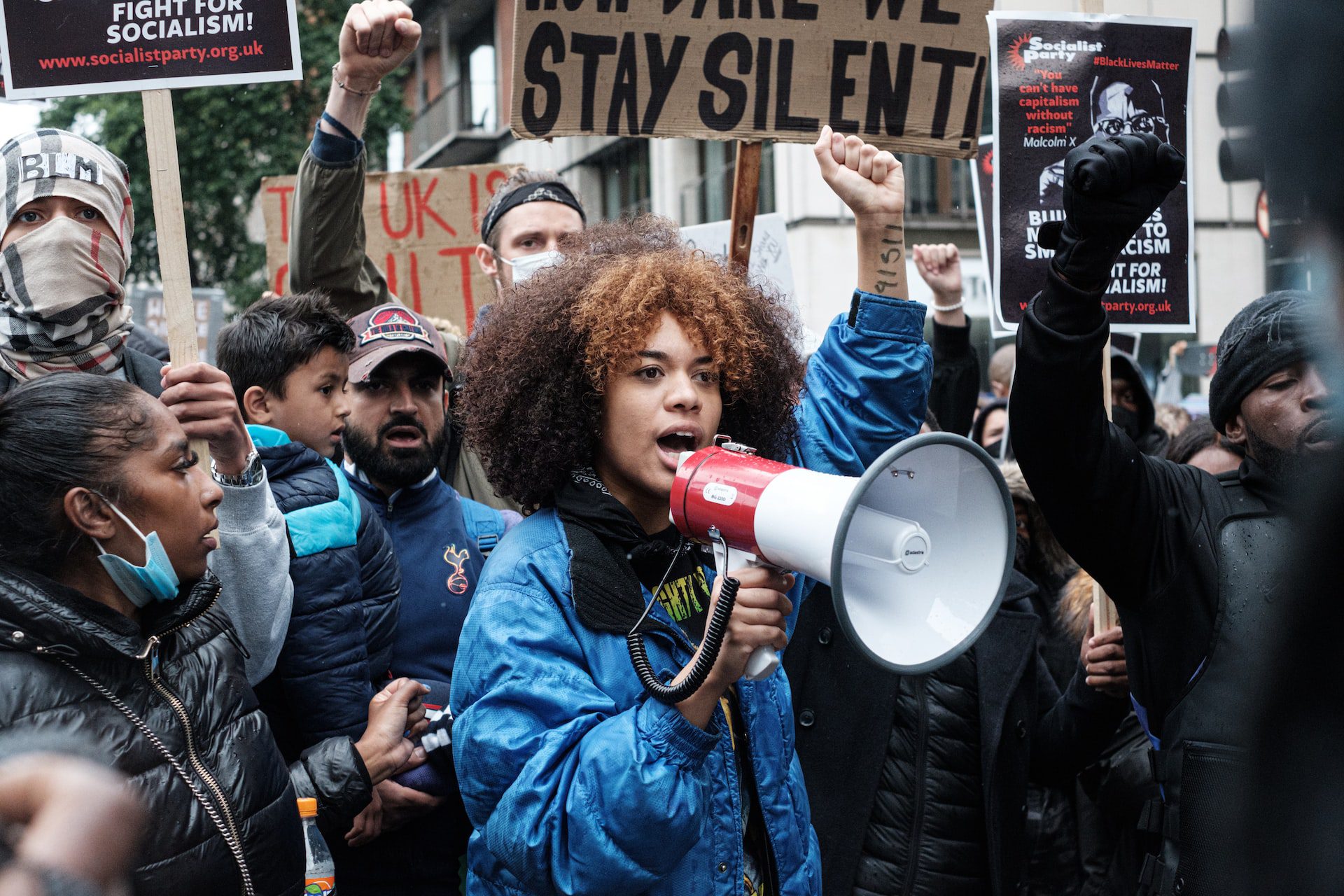 At Stand.earth, equity is one of our most fundamental values; we're committed to living it and looking for ways to improve every day.
To us, equity is defined as socially just and fair outcomes for everyone – and that applies both to how we run our organization and how we engage with our work in the world.
Stand.earth's investment in equity and inclusion has increased throughout our history, from our ecofeminist origins in the 1990s to today. It's easy to value equity as a concept. The proof is in the everyday practices and concrete policies that back it up. We take deliberate actions to assure equal employment opportunities, a respectful and inclusive work environment, and increasingly diverse management and staff.
Stand.earth supports the leadership of communities on the front lines of the social, economic, and environmental crises we face. Frontline communities that bear the impacts of social and environmental injustice are also best equipped to build the solutions to these issues.
We acknowledge the history and legacy of white supremacy in the environmental movement, and are committed to building democratic and equitable community relationships to advance solutions that work for everyone.
We believe that everyone deserves a healthy environment – including clean air, water, food, and communities. Environmental justice, the fair treatment and meaningful involvement of all people with respect to the development, implementation, and enforcement of environmental protection, is a core value of ours – and something we support in word and deed. We were founded to protect forests on the west coast of Canada, where First Nations have lived for time immemorial. We stand for the sovereignty and free prior and informed consent of impacted Indigenous Peoples.
In 2015 we launched an organization-wide Equity and Inclusion Program. Starting with board and staff trainings, we grounded our team in key concepts and frames like implicit bias, white supremacy, and the many interwoven ways in which racism and oppression operate in our culture and society, from internalized stereotypes and interpersonal bigotry to institutional policies and practices that continue to perpetuate injustice in our world. With that foundation, we conducted an organizational culture and climate review that resulted in a comprehensive report that surfaced our equity strengths, weaknesses, issues, gaps, and needs. A thoughtful review of this report by all board and staff members resulted in the creation of Stand's Equity Committee and a plan for building a more equitable organization.