Region
Northeast Natural Resource Region
Tourmaline Oil logged 2 ha of old growth forest in March, 2021 near Nig Creek in the Northeast Natural Resource Region.
Company
Tourmaline Oil Corp.
Date of of logging or roadbuilding
2021/03
Total of old growth deferrals logged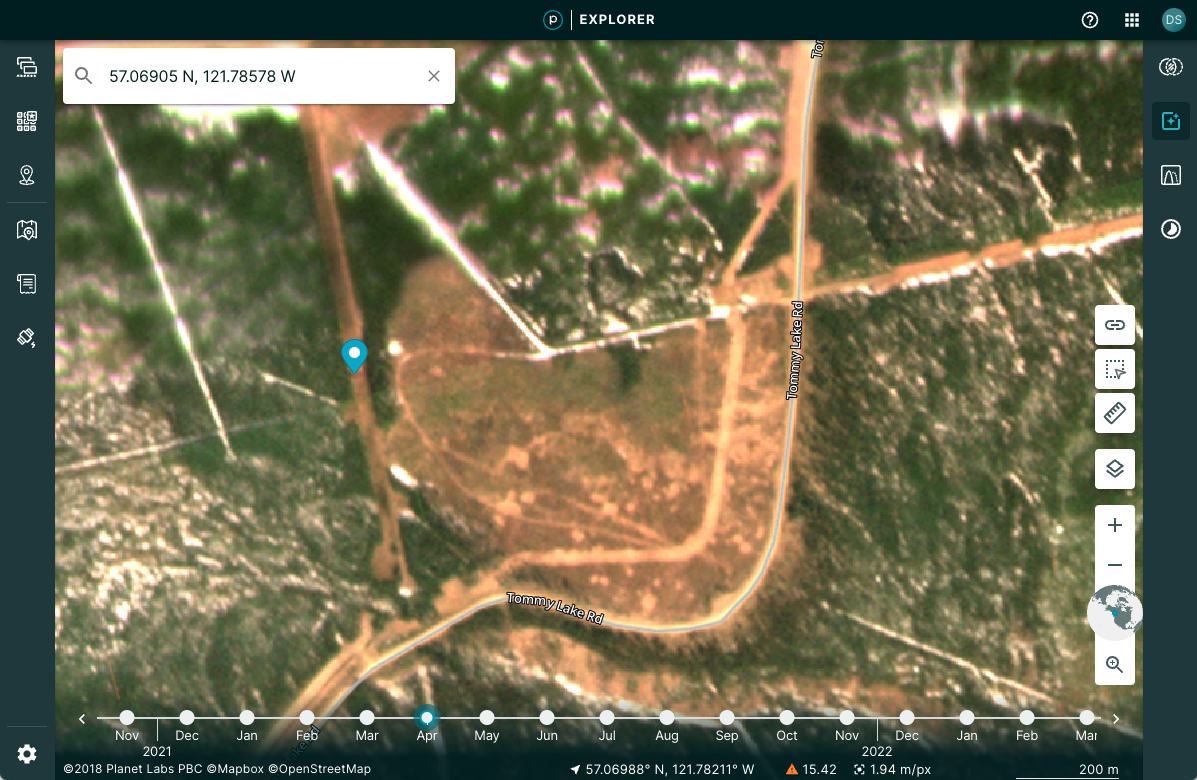 © 2023 Planet Labs PBC All rights reserved.
Get alerts in your inbox
Never miss an alert for new road-building or logging in old growth forests across B.C. Subscribe for regular emails to your inbox or texted directly to your phone.