7 Years Since The Great Bear Rainforest Agreements—Time to Finish?
February 7, 2013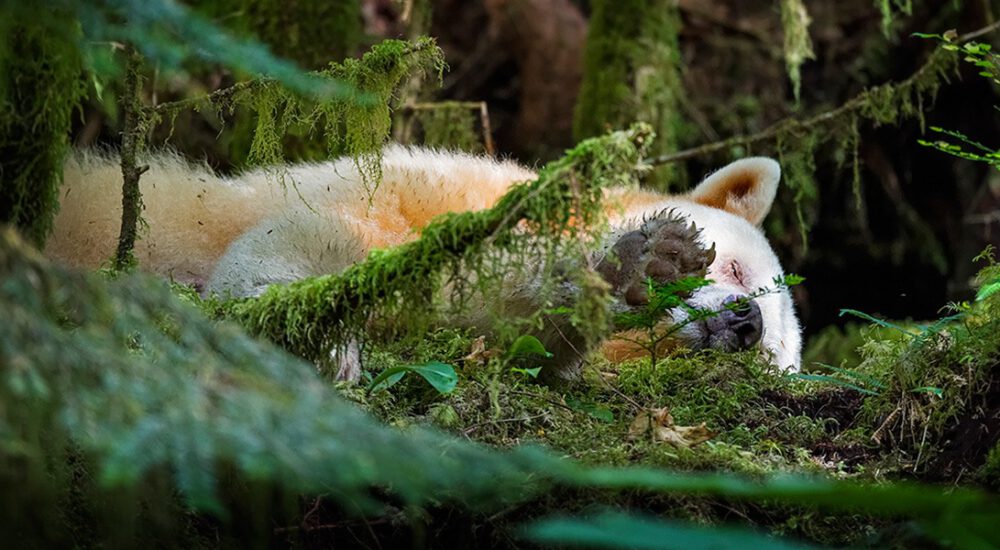 Seven years ago today ForestEthics helped negotiate a set of landmark conservation and human wellbeing Agreements that were announced to the world for British Columbia's iconic Great Bear Rainforest. The region is world-renowned for its ecological richness, including the white Spirit bear, and for the traditions of the indigenous cultures. We've worked hard to get the Agreements to where they are today, but approximately one million acres remains to be made off-limits to logging before the region is ecologically safe.
A recent poll found that over two thirds of British Columbians want the provincial government to complete the Agreements before the upcoming May election. There have been significant gains made over the years, including setting 2.8 million hectares (6.7 million acres) off limits to logging. But half of the forest is still open to logging—and that is not enough to safeguard species and the ancient red cedars.
More conservation is within close reach. You can let the BC government know that you want them to complete the Agreements they set in motion seven years ago. Take a moment today, on this 7th anniversary of a monumental Agreement, to ask the BC government to Take it Taller for the Great Bear Rainforest.
The Great Bear Rainforest Agreements were the product of years of heated conflicts, scientific research, and negotiations. The Agreements pioneered a new government–to-government relationship between First Nations and the provincial government, and a new way of finding solutions between environmental groups and forest product companies.
There has been progress made and it's time to take the Agreements over the finish line. The provincial government, First Nations and the logging companies can take the next steps now to jump start a greener economy on the coast, concurrent with new logging rules that protect more forests.
A team of ecology experts has twice confirmed that 70% of the natural levels of old growth forests need to be maintained to safeguard forest and species health. The next step, to get from the current 50% level to 70%, will require conserving approximately another 450,000 hectares (one million acres) to safeguard the Great Bear Rainforest and the creatures that live amongst the trees and in its rivers. Help us to Take it Taller — www.savethegreatbear.org/takeitaller