At its tipping point: How we can save the Amazon
July 12, 2021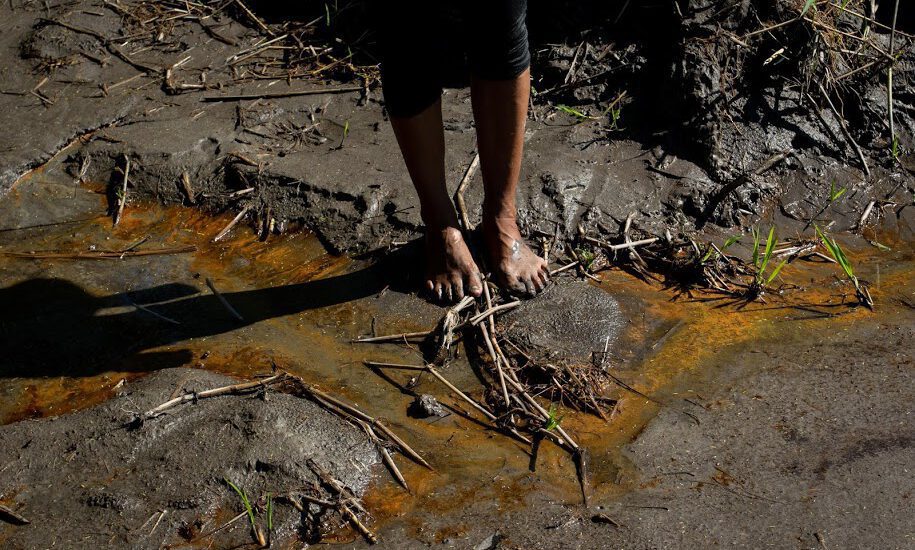 The Amazon rainforest is at a tipping point. In May 2021, Amazon deforestation hit a record high – all while oil & gas extractions continue to accelerate deforestation in the region. But the oil & gas sector isn't the only culprit driving the Amazon to irreversible destruction.
"We call on all institutions that finance oil extraction and the oil trade in the Amazon to make bold decisions to stop bankrolling environmental pollution and climate change. Their investments must be based on sustainable economic alternatives for our countries and communities."
– Marlon Vargas
President of the Confederation of Indigenous Nationalities of the Ecuadorian Amazon (CONFENIAE)
A new scorecard report by Stand.earth and Amazon Watch evaluated 14 global banks and found loopholes in their environmental and social risk (ESR) policies are keeping them in business with companies involved in corruption, human right's violations and biodiversity loss. JP Morgan Chase, HSBC, Deutsche Bank, Goldman Sachs, and Citigroup all scored "F's" and are at "very high-risk" of funding the destruction of the Amazon. Check out our video highlighting some of the key findings.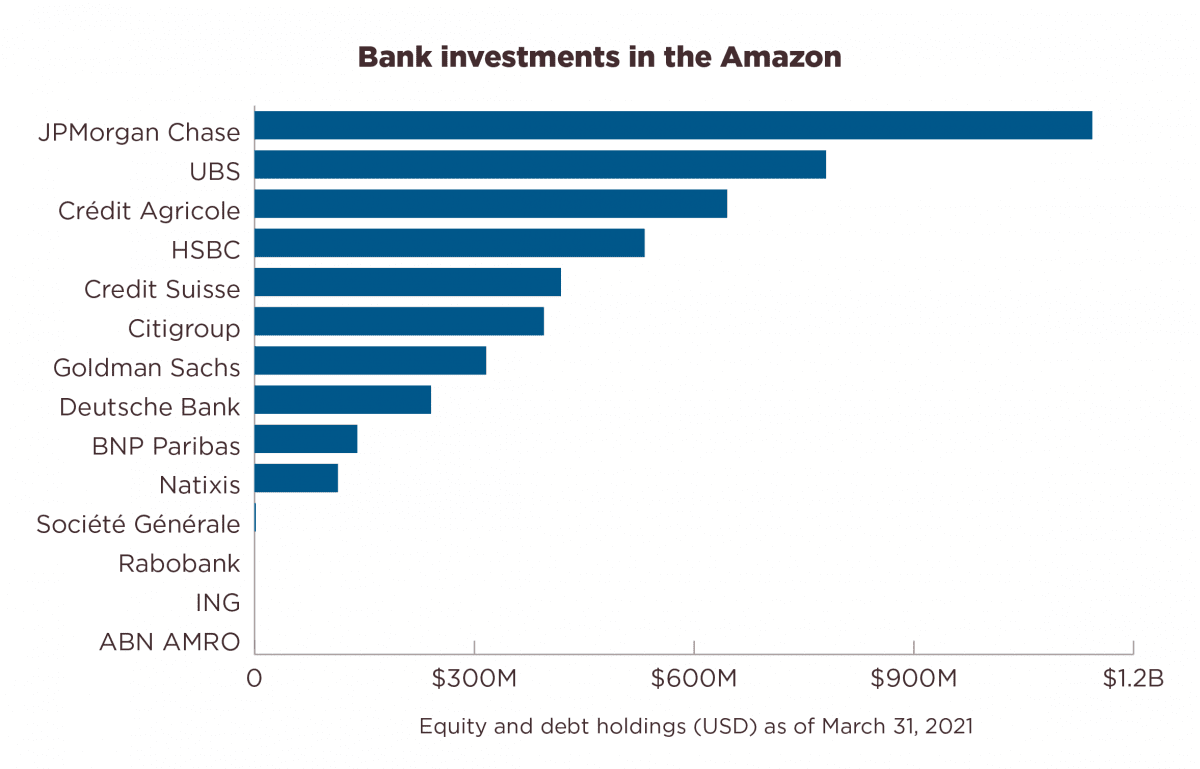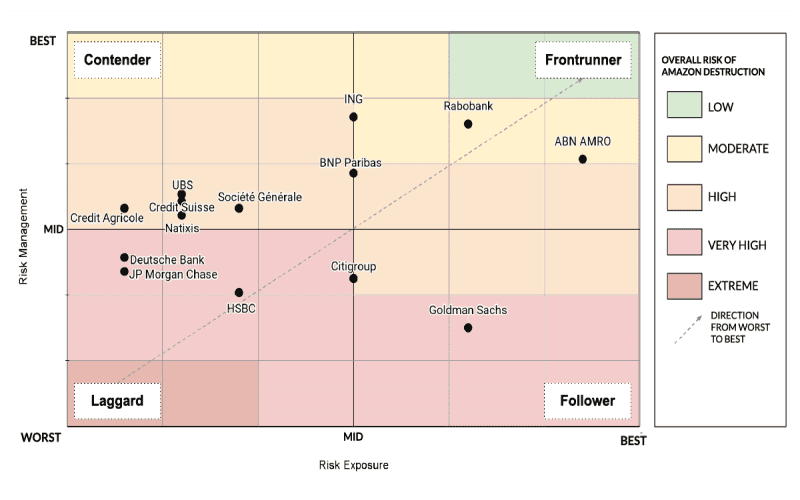 Fortunately, there is still time to avert the Amazon tipping point and it will take leadership from financial institutions, big brands with supply-chains impacting the Amazon, and government action. Indigenous communities on the frontlines and environmental groups have been calling for financial institutions to adopt an Amazon-wide exclusion policy in order to cut the money pipeline fueling this devastation. And we need you to add your voice to strengthen this international movement.
Sign the petition and urge global banks to immediately adopt an Amazon-wide exclusion policy for all oil & gas extraction activities.
Despite some of these banks having deforestation policies and screening processes set-up to manage the risk of negative environmental and social impacts, they're still providing investment and financing to oil & gas companies in the Amazon.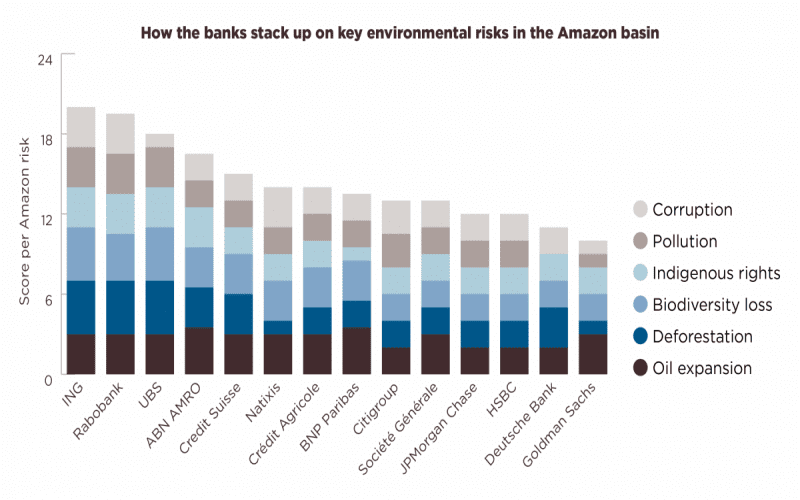 Most banks' deforestation policies only cover the agriculture sector and leave out exclusions for the oil & gas sector. While the agriculture sector is the biggest driver of deforestation, the oil & gas sector plays a big role as well – often responsible for the first roads. This is why an Amazon-wide oil exclusion policy that uplifts interconnecting commitments around biodiversity, Indigenous people's rights, and deforestation is needed to stave off the dieback of the rainforest.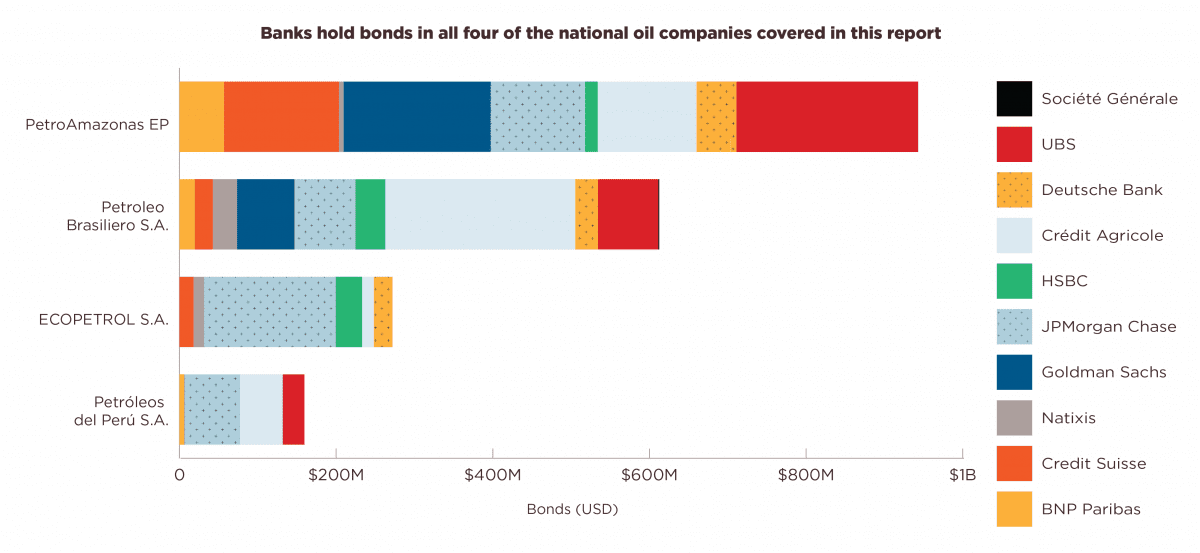 And here's the thing. An exclusion policy for a region is not unheard of – a lot of banks have an Arctic exclusion policy. As of December 2020, not a single U.S. bank was willing to finance Arctic drilling, and more and more European banks are working towards adopting this policy into their banking portfolios.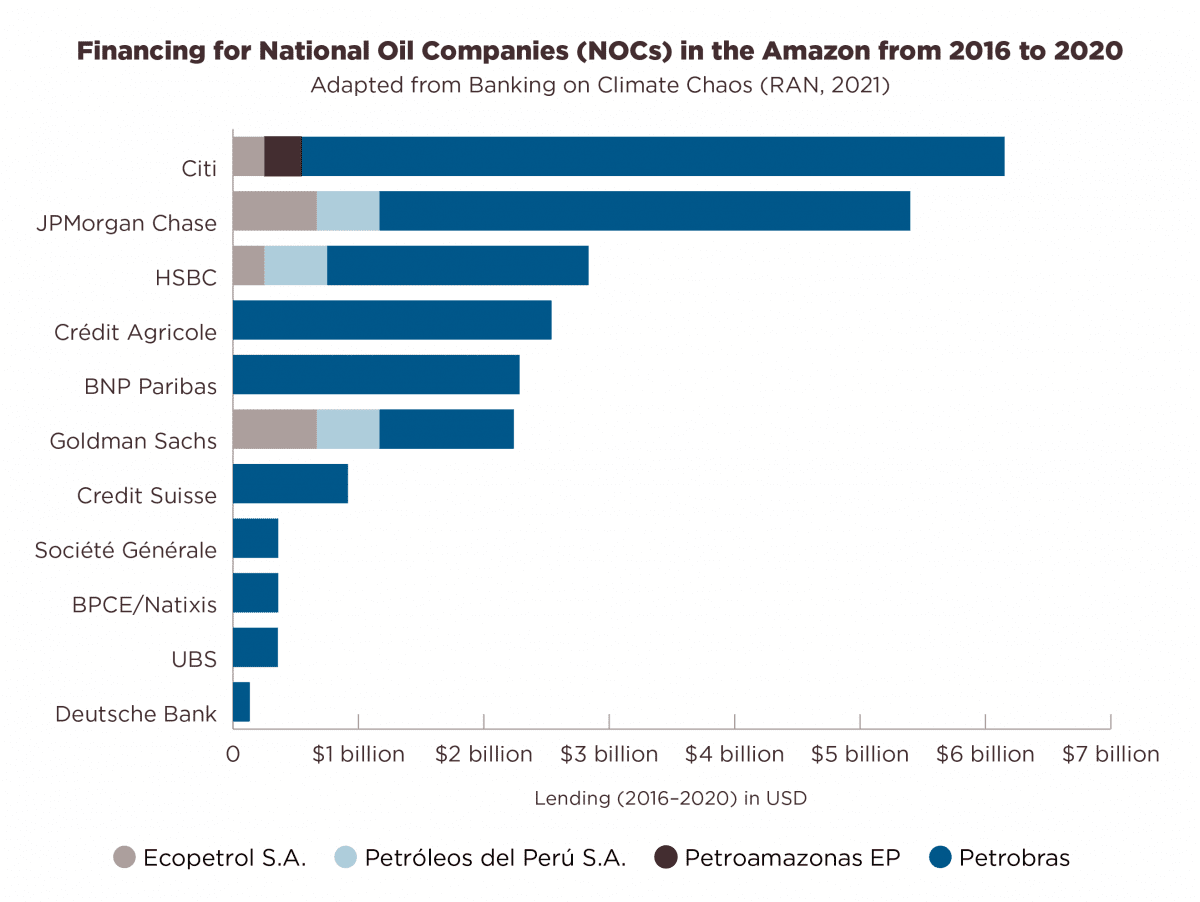 The rationale for having an Arctic exclusion (the vulnerability of the region to climate change and its sensitive ecosystem) is just as compelling for adopting an Amazon exclusion. The same pathway and urgency that was applied to the Arctic now must be applied to the Amazon biome.
It's time to cut the money pipeline of Amazon destruction. We must urge banks to stop financing oil expansion in the Amazon by adopting an exclusion policy for the whole region.
The Amazon is nothing short of magic. It is home to more than 400 Indigenous nationalities and groups, it hosts more biodiversity than any other biome on Earth, and absorbs an estimated two billion metric tons of carbon dioxide from the atmosphere each year (roughly 5% of annual global emissions).¹ The stability of the Amazon is crucial for the survival of Indigenous cultures and to our fight against climate change and biodiversity loss.
We have a behemoth of a task ahead of us – but the Stand community has proven time and time that going up against corporations and standing with impacted communities is our forte. Our community of more than half a million has been rallying for Amazon protection by signing petitions to European banks and pushing our 2020 report on European banks funding oil in the Amazon Sacred Headwaters to global spotlight. Protecting forests is in our DNA and we will continue to fight for forests, communities and our planet.
Add your name if you agree that oil expansion in the Amazon must stop now.
P.S. If you are able, please donate to help scale up our Amazon campaign and ensure this rainforest is protected.
¹"AP Explains: Role of the Amazon in Global Climate Change."