California refineries, Amazon crude oil & a rainforest at its tipping point
December 9, 2022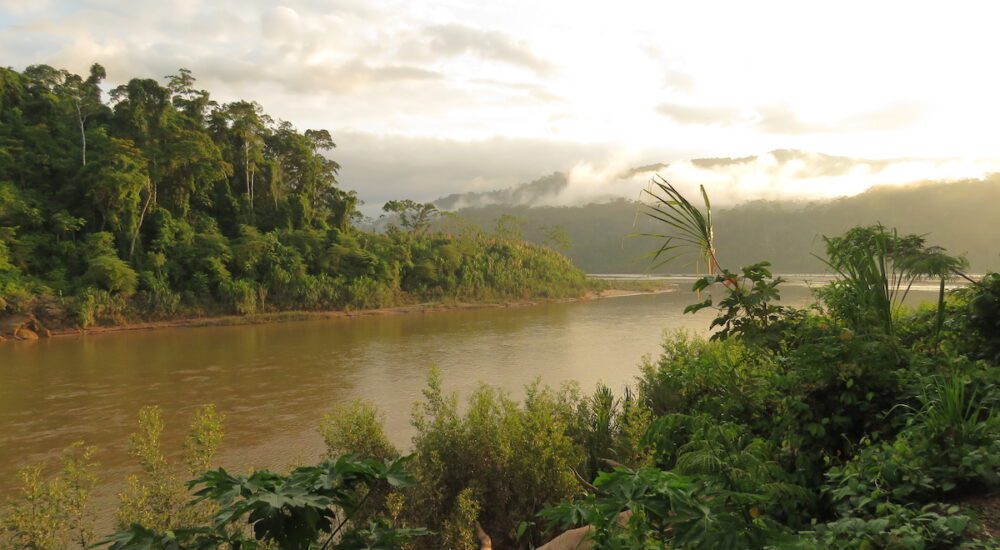 It's been one year since we released the Linked Fates report that detailed the central role California plays in driving deforestation in the Western Amazon rainforest.
As California begins to address its domestic oil industry's impacts on fenceline communities, similarly impacted Indigenous communities in Ecuador, Peru, and Colombia are calling for an end to the expansion of the oil industry into their territories. The shared experiences of these impacted communities reflect our larger linked fates – that fossil fuel expansion leads to pollution and climate disaster that affects all of us.
Oil expansion is not compatible with the scientific mandate to limit global warming to 1.5º C under the Paris Climate Agreement, nor is it aligned with the IEA's recommendation to halt global oil and gas expansion by the end of 2021. As the consumer of 50% of oil exported from Amazonia, California must protect the Amazon by eliminating its dependency on Amazon oil, reducing expansion pressure into Indigenous territories.
There is no time to wait for California to take action.
The Amazon rainforest is on the brink of destruction, threatening the livelihood of hundreds of Indigenous communities, planetary biodiversity, and our ability to avert climate change. In recent years, we've worked to build relationships with frontline communities in California fighting to rein in rogue refineries and Indigenous communities from the Amazon who are defending their land from destructive oil extraction.
The threat and need are clear. Communities from California to the Amazon are standing up and resisting the fossil fuel industry's greed and destruction. We need California decision-makers and government leaders to stand with their communities and say no to Big Oil.
That's why we are calling on Governor Newsom and other government leaders to accept Indigenous communities' invitation to go to Ecuador and to witness the impacts of oil extraction for California's refineries on communities in the Amazon. Once he understands the destruction, we know that he will stand with us in this crucial moment to save the Amazon.
The momentum to protect the Amazon is stronger than ever. Just like how you stood up against fossil fuel projects like Trans Mountain, the Coastal GasLink pipeline, and the Teck tar sands mine, we know you'll be here to resist the expansion of oil and gas drilling in the Amazon rainforest.
Thank you for calling an end to the U.S. and California's complicity in new oil drilling in the Amazon once and for all.
Matt Krogh
US Oil & Gas Campaign Director
Take action to protect the Amazon from oil extraction
Take Action