Mutual Aid for those Affected by B.C. Floods
November 19, 2021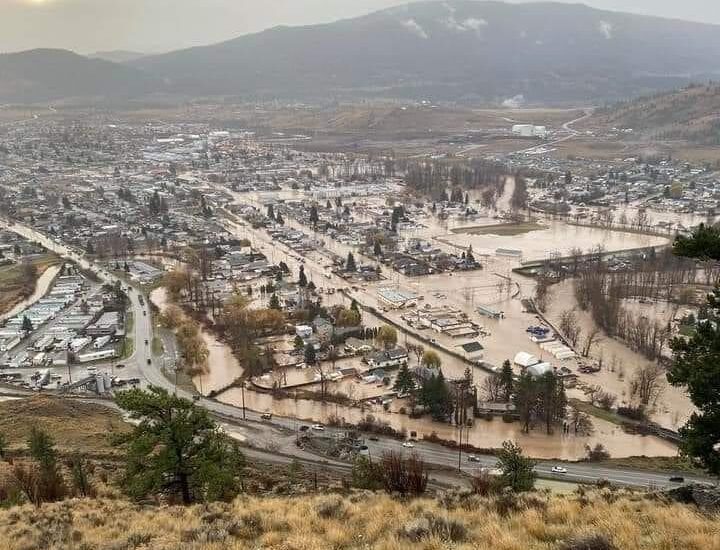 As you've likely seen in news headlines across the country, B.C. has declared a state of emergency after mass flooding and mudslides have displaced and trapped thousands of residents.
Our hearts go out to everyone who has been affected by this climate emergency. It comes only months after B.C. experienced a deadly heat wave and one of the worst wildfire seasons in this province's history, which some communities are still recovering from.
The climate crisis is no longer at our doorstep, it's moved in. And it's a reality much of the Global South has already been experiencing for years. Our government, and other wealthy countries most responsible for fossil fuel production, should be taking responsibility to both urgently tackle the climate crisis and help residents stay safe when emergency strikes.
B.C.'s Emergency Support staff are working around the clock, but they are also backlogged and aren't able to adequately respond to everyone's needs. That's why want to uplift calls for mutual aid where people are slipping through the cracks in B.C.'s emergency response, and help make sure people have access to urgent support.
Several crowdsourcing campaigns have been created to financially support communities, families, and individuals — please donate if you have the means:
If you or someone you know has been personally affected by the floods, here are several informational resources to share:
The current climate emergency is inextricably linked to Indigenous rights – and is a direct result of Canada's long colonial history of removing Indigenous peoples from their lands to make way for harmful resource extraction that serves capitalism.
It is therefore unfortunately not surprising that in the height of this climate emergency, the RCMP started arresting Indigenous land defenders and their allies on Wet'suwet'en Yintah, in so-called British Columbia, to clear the land for the Coastal GasLink LNG pipeline. If this pipeline gets built, sovereign land and water would be poisoned and B.C.'s climate targets would be impossible to meet.
This past week also revealed that RCMP enforcement to arrest forest protectors at Ada'itsx (Fairy Creek) on Vancouver Island has cost 3.7 million dollars since April. Without old growth and primary forests, heavy rains are not adequately absorbed, causing slides, erosion and yes – intensifying floods. It is all connected.
From south to north, we need to defund destruction and fund the future. That's why we're also asking you to support those on the frontlines who are taking matters into their own hands to stand up for Indigenous rights and tackle the climate crisis head on.
Wet'suwet'en
Ada'itsx/Fairy Creek
Old Growth Revylution
A growing blockade on Sinixt, Ktunaxa, Secwepémc, and Sylix territory, commonly known as Revelstoke, to protect at-risk old growth from being logged.
Supporting impacted communities is central to our work at Stand.earth. We hope you'll join us in the power of mutual aid and solidarity to ensure that no one is left behind in the climate emergency.