SAFE Cities takes on Climate Week NYC
September 28, 2021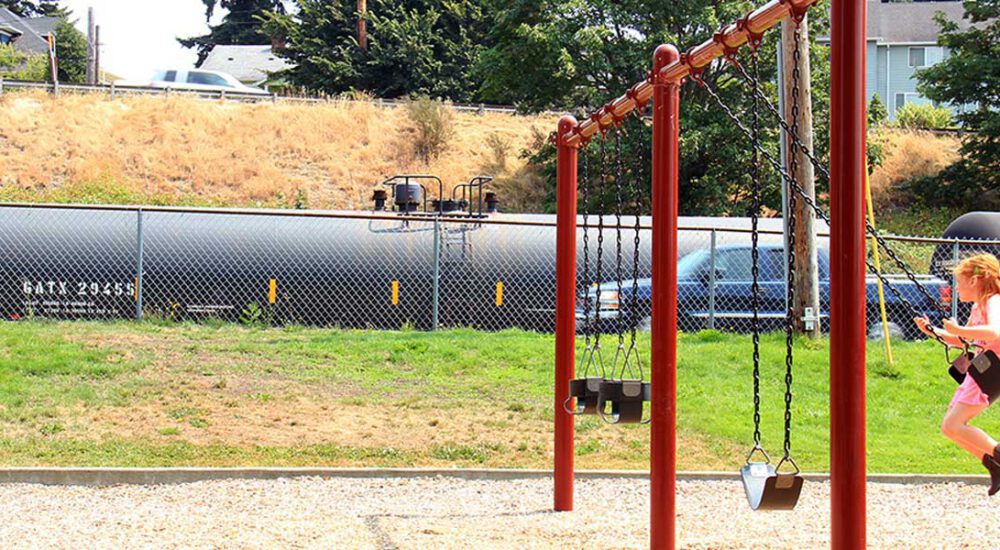 Last week, we celebrated together in New York City: SAFE Cities hosted a Climate Week event highlighting major work in cities to stop new fossil fuel infrastructure projects. In 2021, the SAFE Cities movement surpassed 100 policies blocking new fossil fuel infrastructure in communities totaling 44.3 million people globally. We think that's a pretty massive win.
SAFE policies range across the world, and alongside the international Fossil Fuel Non-Proliferation Treaty, these efforts tackle the climate emergency at all levels of government to ensure high-level ambition is paired with accountable execution on the ground.
Our Climate Week event concentrated on three topics: land-use authority, resolutions endorsing the Fossil Fuel Non-Proliferation Treaty, and building electrification. By enacting concrete policies like these and more, communities keep their residents safe from fossil fuels, build renewable energy infrastructure, and create good, long-term jobs.
The panel discussion on local land-use authority featured three key locations: Whatcom County, Wash., which set a national precedent for local land-use regulation of the fossil fuel industry in July; Petaluma, Calif., which became the first city in the U.S. to ban construction of new gas stations in March; and Culver City, Calif., which voted in June to phase out drilling in its portion of the Inglewood Oil Field.
Los Angeles and Toronto were the stars of the panel about The Fossil Fuel Non-Proliferation Treaty. Plus, It featured work occurring in Nigeria to achieve the Treaty's objectives of stopping new fossil fuel exploration and development.
The discussion on building electrification focused on policies adopted in Berkeley, Calif., which was the first in the U.S. in 2019, in Sacramento in June 2021, and in New York City in 2019.
Right now, the world is on track to produce 120 percent more fossil fuels than is compatible with scenarios limiting climate warming to 1.5 degree Celsius as outlined in the Paris Agreement – and cities play a critical role in stopping production of fossil fuels.
Though the fight continues across the globe for clean energy infrastructure, green and well-paying jobs, and the removal of dangerous and toxic fossil fuel energy from society, these big wins deserve celebration and uplifting. The work of advocates, community members, and activists has propelled this work to new heights, and set incredible precedent for the role of the city in a fossil fuel-free future.