Stand.earth applauds aspects of Apple's latest environmental report, encourages company to abandon fossil fuels
April 19, 2023
Company still has work ahead to be fully renewable-powered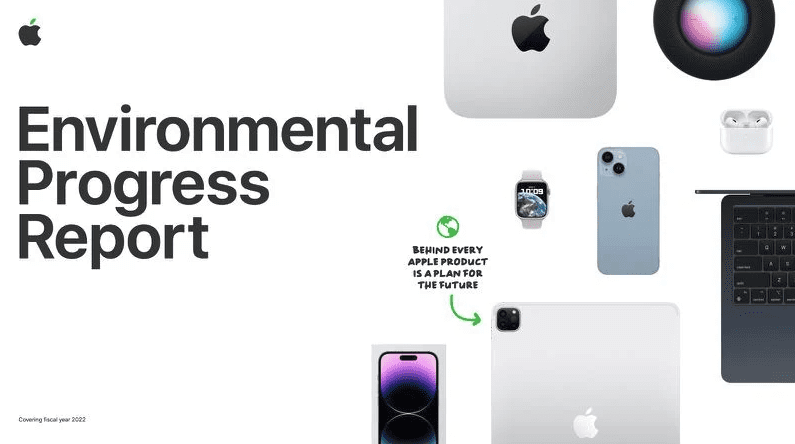 SAN FRANCISCO (Chochenyo and Karkin Ohlone Lands) — Apple released its 2023 Environmental Progress Report today, which touts its sustainability initiatives ahead of Earth Day, on April 22. The company's progress update shows some important movement on its supply chain clean energy program, however, it falls short on fully committing to phase out fossil fuels.
To date, Apple has been the undeniable industry leader in clean energy but that status is at risk. Apple needs to update how it measures 100% renewable energy to keep up with competitor Google, and commit to 24/7 clean energy in its own operations by 2030. As it stands, while Apple's efforts have secured significant new sources of renewable energy across its operations, the company is still reliant on coal and fossil gas to power its offices and data centers when renewables are unavailable, threatening to dilute its tangible achievements on renewable energy.
"This progress report shows the real power that big corporate players like Apple have in shifting the needle on renewable energy, including across their supply chain. That said, despite its genuine progress on clean energy, Apple still has much work ahead to be fully renewable-powered, and that starts with abandoning fossil fuels altogether and transitioning to truly clean energy on a 24/7 basis," said Rachel Kitchin, Corporate Climate Campaigner at Stand.earth.
Apple currently measures its progress toward its 100% renewable energy target on an annual basis, canceling out real-world fossil fuel emissions with additional renewable energy generation, but the company still creates demand for fossil fuels when renewables are not available. Under a 24/7 clean energy approach, however, progress toward 100% renewable goals is measured on an around-the-clock basis, where companies secure renewable energy matching the hour-by-hour needs of their operations, completely cutting out fossil fuels.
###
Media contact:
Shane Reese, Corporate Campaigns Media Director, shane.reese@stand.earth, +1 919 339 3785 (Eastern Time)