The politics of hope
January 8, 2020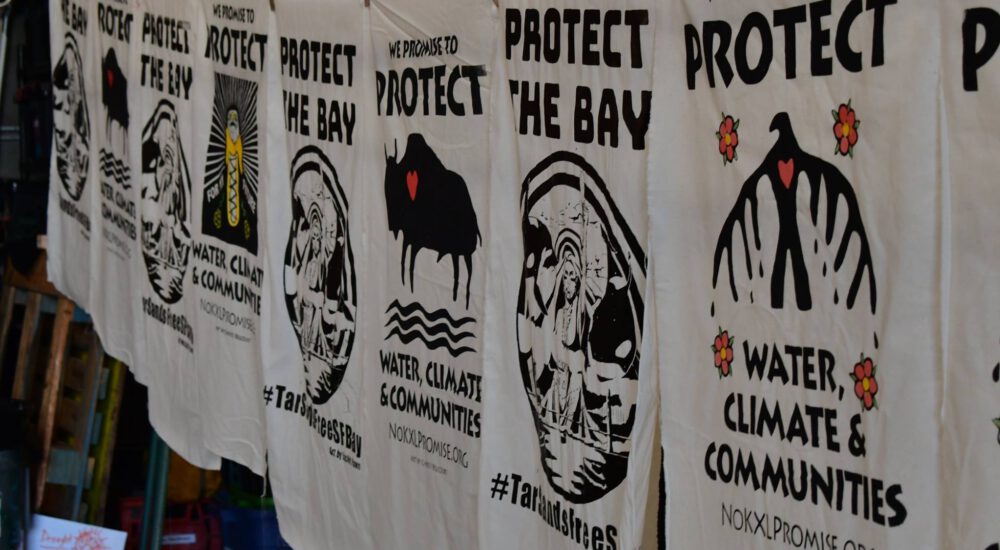 2020 is the year we all need to start dreaming big — for our climate and our future
By Mary Zeiser, Climate Campaigner at Stand.earth
For the past several years (and for many people, several centuries), greedy industries and corrupt governments have sought to take our free will, our individuality, and our spirit – everything that makes us uniquely who we are. When facing these types of attacks on our personal and collective health and the climate, it's easy to feel hopeless. We retreat, we lose our strength, we lose ourselves.
But in each and everyone of us, there is a light, a spirit that won't be snuffed out, that won't give up. Now more than ever, we all need to let that light shine bright.
Given the reality of the climate emergency, and the long legacy of white supremacy and colonialism in the U.S. and Canada, 2020 is the year we all need to start dreaming big and instilling hope around us.
Hope that when faced with greedy industries and corrupt governments determined to destroy our spirits, we will fight back and thrive. Hope that those who may have shunned us, will, in a moment of crisis, come to our aid. Hope that we will again see the faces we love and remember the faces of those we've lost, when we're on the frontlines fighting for a better future.