Banking on Amazon Destruction
A new scorecard and report ranks global banks for their exposure connected financing and investment in the oil and gas industry in the Amazon biome and calls for an Amazon oil exit strategy for these banks.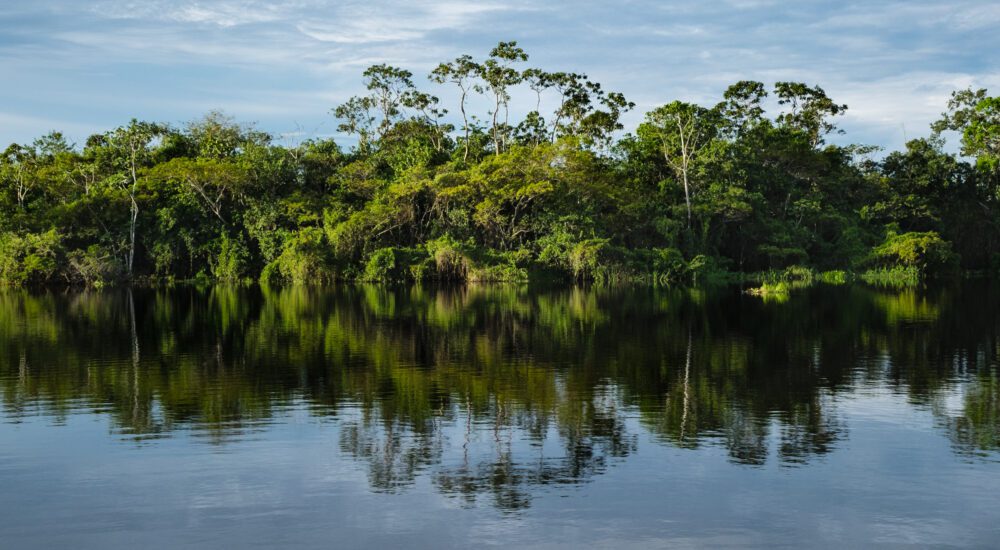 Versión en español a continuación
This new report in partnership with Amazon Watch finds that despite sustainability commitments and risk management screening processes, banks remain highly exposed to the risk of funding corruption, human rights violations, environmental harms — and ultimately, climate chaos — due to their ongoing relationships with oil companies and traders operating in the region.
The Amazon is the last place on the planet that the oil industry and industrial extraction should be expanding and it is time for banks to step up and ensure that they aren't complicit in harming Indigenous rights and the continued degradation of this critical region.
Out of the 14 banks evaluated, JP Morgan Chase, HSBC, Deutsche Bank, Goldman Sachs, and Citigroup are at "very high" risk.
Read the press release: New scorecard & report fails global banks for financing the destruction of the Amazon (press release translations are also available in Spanish, French, and Portuguese).
AMAZON AT A TIPPING POINT
The Amazon rainforest is nearing a tipping point due to the massive degradation of this interconnected ecosystem. Scientists define the tipping point as the moment at which enough deforestation occurs that the Amazon will no longer be able to sustain itself, which will trigger the dieback of the entire rainforest. Due to the looming nature of these threats, which would have massive implications in the region and for the global climate, Indigenous leaders and environmental groups are calling for banks to stop investing in oil expansion and large-scale extractivism in the Amazon biome and for elected leaders in the region to ensure that 80% of the forest is protected by 2025.
En español
Este nuevo informe de Stand.earth y Amazon Watch evidencia que, a pesar de los compromisos de sostenibilidad y procesos de evaluación de la gestión de riesgos, los bancos mantienen un alto riesgo de financiar la corrupción, las violaciones de los derechos humanos, daños ambientales y, en última instancia, el caos climático, debido al continuo financiamiento y líneas de crédito que otorgan a empresas y comerciantes petroleros que operan en la región.
La Amazonía es el último lugar del planeta donde la industria petrolera y la extracción industrial deberían expandirse y es hora de que los bancos den un paso adelante y se aseguren de no ser cómplices de vulnerar los derechos indígenas y la continua degradación de esta región crítica para el planeta.
De los 14 bancos evaluados, JP Morgan Chase, HSBC, Deutsche Bank, Goldman Sachs, y Citigroup tienen un riesgo "muy alto".
Lea el comunicado de prensa: Nuevo ranking e informe evidencia cómo los bancos globales financian la destrucción de la Amazonía (las traducciones de los comunicados de prensa también están disponibles en Portugués y Francés).
AMAZONAS EN UN PUNTO DE NO RETORNO
La selva amazónica se está acercando a un punto de inflexión debido a la degradación masiva de este ecosistema interconectado. Los científicos definen el punto de no retorno como el momento en el que se produce un nivel de deforestación suficiente para que la Amazonia ya no pueda sostenerse, lo que provocará la muerte regresiva de toda la selva tropical. Debido a la naturaleza inminente de estas amenazas, que tendrían implicaciones masivas en la región y para el clima global, los líderes indígenas y los grupos ambientalistas están pidiendo a los bancos que dejen de invertir en la expansión petrolera y el extractivismo a gran escala en el bioma amazónico. Asimismo, este es un llamado para que los gobiernos y líderes de la región aseguren que el 80% del bosque esté protegido para 2025.
Banks must adopt an Amazon-wide exclusion policy
It's time to cut the money pipeline fueling Amazon destruction. Urge banks to stop financing oil expansion in the Amazon by adopting an exclusion policy for the whole region. Add your name now.
Take Action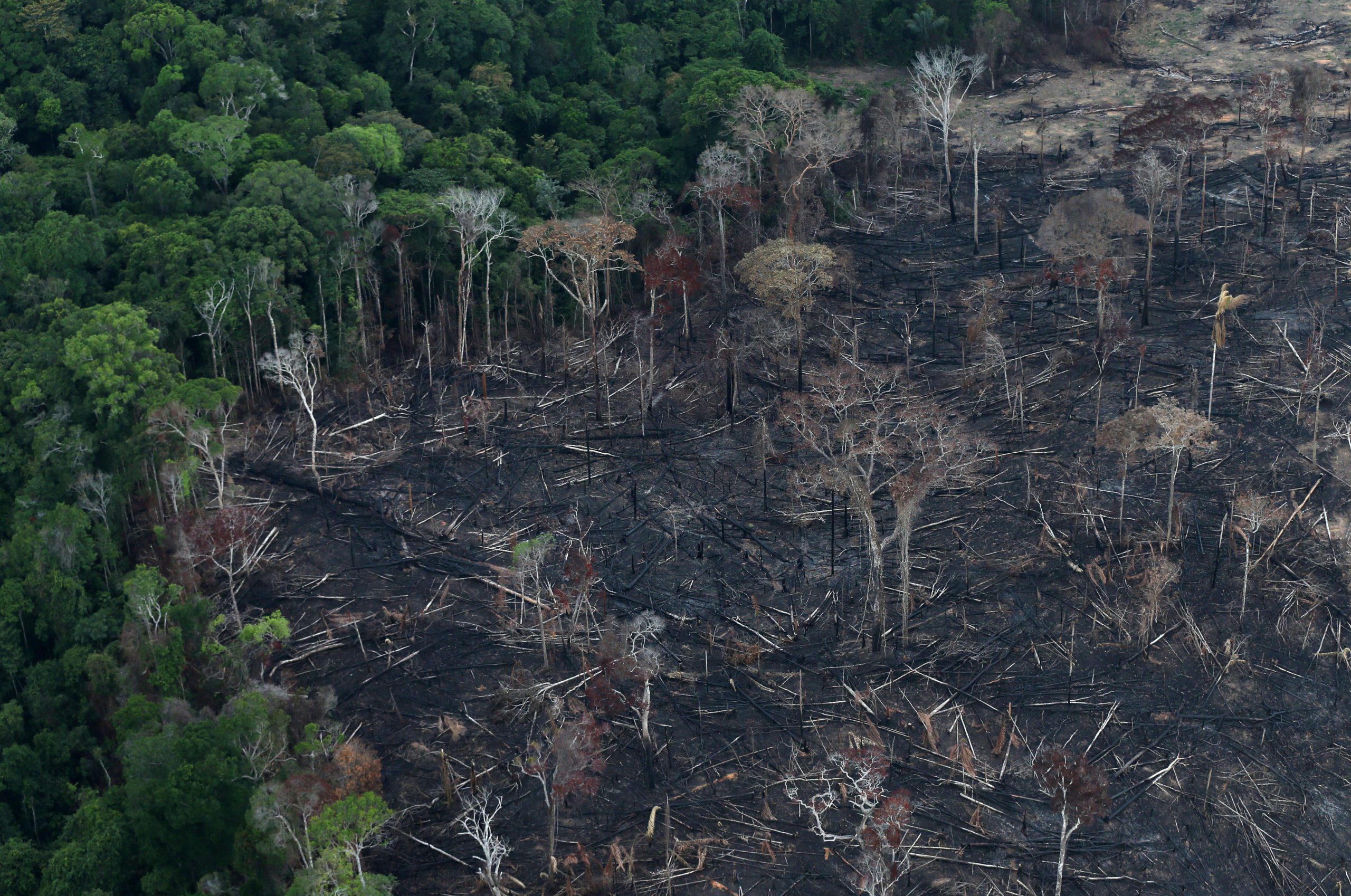 Banking on Amazon Destruction
The Amazon rainforest is at its tipping point and global banks are financing its destruction.