Use your calendar to stop Trans Mountain
Without insurance, the Trans Mountain tar sands pipeline cannot go ahead. And we have a plan to make Trans Mountain uninsurable.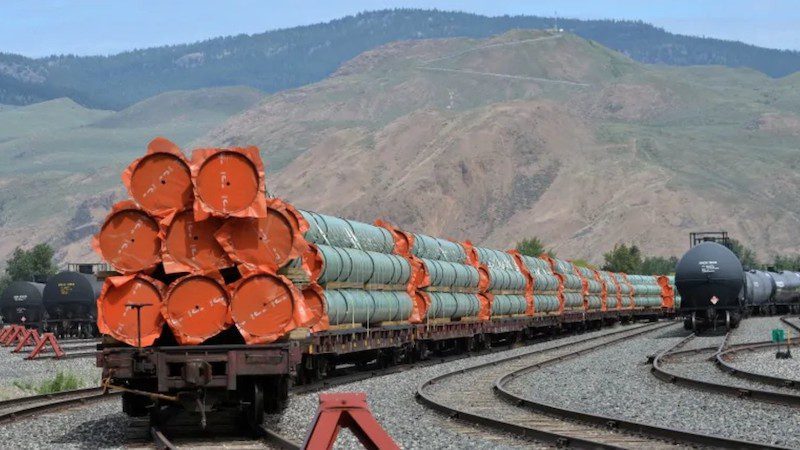 Last year we got the pipeline's biggest insurer to back out. But Liberty Mutual, Chubb, AIG, Lloyds and WR Berkley are still backing the project, and can't seem to find the time to respond to our demands.
Now is a key moment to escalate our tactics and make them put a date on dropping Trans Mountain once and for all. How? By jamming their work calendars with thousands of event invitations that insurance executives won't be able to ignore.
—————————————————————–
How to join the Calendar Jam
1. Open your calendar app, such as Gmail or Outlook. We're going to be sending calendar invites to the executives of Liberty Mutual, Chubb, AIG, Lloyds and WR Berkley.
2. Pick a time in your calendar between June 17th and August 31st between the hours of 9am and 5pm EST. Title your meeting something like: "Time to un-insure Trans Mountain" or "Announce that we're dropping Trans Mountain", "Stop Insuring Tar Sands Expansion," "Respect Indigenous Rights: Stop Insuring Trans Mountain" – or get creative with your titles!
3. Copy all of the following email addresses and paste them into the invite field of your event.
peter.zaffino@aig.com, glockbaum@archinsurance.com, lisa.davis@canopius.com,
Evan.Greenberg@chubb.com, tbolton@eimltd.com, David.Long@libertymutual.com,
bruce.carnegie-brown@lloyds.com, joe.dillon@starrcompanies.com, stephen@ssru.ca,
jhedges@wrbunderwriting.com, action+tmx@stand.earth
4. Make sure to click "send invitations" so the executives get an email notification as well.
5. Rinse and repeat. Hot tip: multiple invitations are more effective than long events. Insurance company executives will have to decline each and every invitation, making it literally impossible to ignore our calendar invitations.
If you are new to calendar invitations, check out more detailed instructions on how to use Google Calendar and Outlook. If you use another calendar, google for instructions.
Thank you to Stop Adani and Stop the Money Pipeline for the inspiration and handy YouTube instructions!